Scribe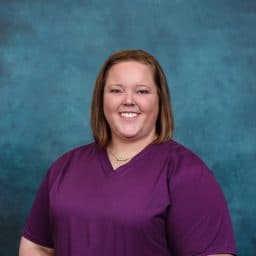 Ms. Wright, an Eastern Shore Native and 2008 graduate from Stephen Decatur High School, began her medical career her senior year of high school after being selected to intern with Atlantic General Hospital.
While working full time and attending Wor-Wic Community College, she earned her certified nursing assistant degree and was hired full time with AGH as a CAN and ER Tech, where her employment continued until 2015. She then took a turn in her career and became a certified pharmacy technician and worked with CVS Pharmacies until 2018.
In early 2018, Alison became part of Eastern Shore ENT's team as a medical assistant. In April of 2019, Alison was promoted as Dr. Gaul's Medical Scribe. She is very versatile, and when needed, continues to work with the MAS team in the clinic. Alison enjoys spending her free time refinishing furniture, spending time with family and being the best mom to her beloved dog, Cooper.